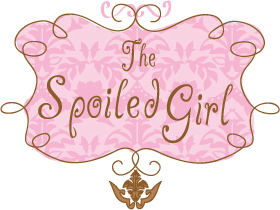 Celebrating 15 Years of Business!
FREE

shipping on orders over $60
Business Hours
Tuesday - Friday 10:00 - 6:00
Saturday 10:00 - 3:00
Sunday & Monday CLOSED
As of

October 21, 2023

we will be

ONLINE ONLY

!
We have loved the last 15 years at our storefront, but can't wait for this new adventure! xoxo, Megs
**Please use all Gift Cards & Merchandise Credits by October 15, 2023.**
WELCOME TO
THE SPOILED GIRL
Unique, Fun, and Fearless...The Spoiled Girl makes it our mission to be a one-stop shopping destination! We hand select every item in the store and carry limited quantities so you never see yourself coming and going. We offer you the latest fashion trends and classic pieces to take you from day to night, corporate to cocktails! Our main goal is to make every woman feel confident and beautiful, because everyone deserves to feel Spoiled.
​
XOXO Megs
​​
The Spoiled Girl's VIP Facebook Group
This is the place to be if you want:
1. New Arrivals before everyone else.
2. Special Pre-Sale Promos on items.
3. To voice your opinion on what I carry at the store.
4. Special Access to VIP Events.
5. Exclusive Facebook LIVE shows where you can purchase from the comfort of your home :)
​
Visit us in store and be completely SPOILED. We offer a wide selection of unique pieces for any occasion.
Visit our Facebook page and Join our VIP Group for all the latest arrivals and special promos!
As of October 21, 2023 our storefront will be closed and we will be ONLINE ONLY.
​
Curb Side Pickup is available during normal business hours.
We're always open online! Shop our site, or send us a message and we're happy to invoice you for products!
We ship items out within 2 business days and offer FREE shipping on orders over $60.
As of October 21 , 2023 we will no longer offer curb side pickup as we are closing our storefront.
EVERY GIRL DESERVES TO BE SPOILED
We're a Unique Fashion Boutique for the Everyday Spoiled Girl! Family owned and operated since 2008, we focus on customer service above all else! Bringing in style trends found all over the country, we want every girl to leave feeling Spoiled! Learn more about us here.